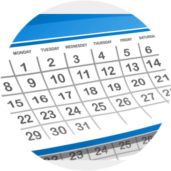 CALENDAR OF EVENTS
Click the button below to be taken to our Calendar of Events.
With our campus re-opening, to schedule an event check the calendar of events to see if space is available. Then contact Michael Porter at pm_porter@hotmail.com for scheduling and more information about meeting protocol.
VIRTUAL VBS – June 21-25
Embark on a quest with us through hidden ruins, ancient caves, and dense jungles. At Treasured VBS, we will dig into action packed, faith-filled adventures. Come discover God's greatest treasure isn't diamonds, gems, or gold – it's you!
Each morning go to our Youtube page for a fun VBS experience at home or with friends!
Contact Amanda Farmer at amanholt@aol.com for more information.
GriefShare
During this Memorial Day season many people are reflecting on loved ones who have passed away. Perhaps you are going through a grieving period in your life and would like some support but just don't know where to turn. GriefShare.org is a Christian ministry that offers both on-line resources, as well as group support.
If you would like to talk to someone who currently attends a GriefShare group, text Koni Houston (404-403-4052), and she'd be happy to share her experiences with you.
The Lord promises to turn our mourning into joy; GriefShare is one path that has helped many over the past 15+ years.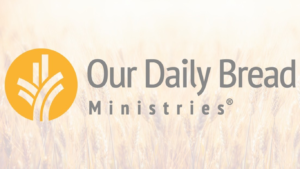 OUR DAILY BREAD DEVOTIONAL
Pick up your free devotional in the Sanctuary lobby on Sundays, or stop by the church office anytime and grab one from the plastic container on the porch. Grow closer to Jesus through daily scripture, devotions, insight, and prayer.