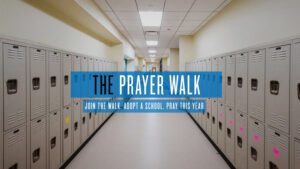 PRAYER WALK – Saturday, July 30th, 2023
As children in our community prepare to head back to school it's time to cover them in PRAYER! We will work with Burnt Hickory Baptist and other churches to "walk" a particular school and pray over the students, staff, relationships, learning, etc. for the year. This will be the fourth year Mars Hill has participated, and we are looking for more volunteers!
Contact Paula Walls to register and get more information:
pwalls22@bellsouth.net.