CONNECT – Meet New People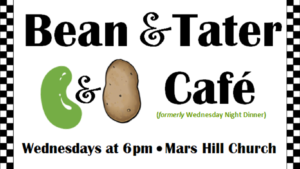 These dinners provide a great opportunity to spend time with our church family through the week and to meet new people. Click here for more information about our next Bean & Tater and sign up!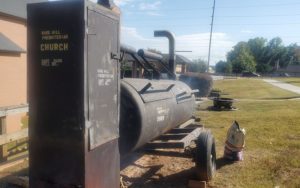 Playing with fire is when the Men of Mars Hill gather to prepare a smoked, or grilled, main dish for special events. We bring our own beverage, and chair, and enjoy dinner off the grill!
Contact Joe Baker at jtbaker2674@gmail.com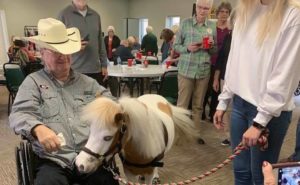 Young at Heart (no age limitations) enjoys a potluck lunch and speaker on the first Thursday of each month. We gather in the Fellowship Hall at 11am, and eat at 11:30am.
Click here or contact Mandy Sims at msims0316@gmail.com for more information.